2017 Points System Update
Firstly, we would like to thank all of the supporters of Cheapdigitaldownload.com price comparison services. Thank you for getting the best deals and discounted video games with us.
Last March 7, 2017, we celebrated our 5th year in the industry, and this would not be possible without you 🙂 .

As you may have noticed our price comparison service has grown since it first started in 2012.
We started from only a hundred games with probably about a dozen stores, now we have grown to more than 20,000 games with more than 50 merchants like Steam, GreenManGaming, Origin, Uplay, G2A, Cdkey.com, Kinguin, Battlenet, Amazon, Ubisoft store and many more.
Each day there are more than 10 contests available for everybody to join. Also, a dozen daily lotteries are made for our users. Every single day, you can win many video games which are a few clicks away.
For you to join our daily competitions, you can go to our dedicated site for contests which is Free-Cd-Key.com

Most of you may already know that we here at Cheapdigitaldownload.com are gamers. Some more competitive and others only casual 😉 ,but we have always made sure to give thanks to those who continue to support us from the start of our adventure.
It was with this thinking that we decided to launch a loyalty program in all of our sites. Every single month we had offered free video games well over 4 years now. And we're pretty sure that there were several thousands of you who were recipients from this.
Because of this, we are working very hard to improve our loyalty program every single day. We would want to steadily offer many video games for you to win and perhaps maybe even more 😉 .
Today we are updating our loyalty program
We made a decision to increase points received during the different actions on our sites. A quick reminder, the points that you earn from
price comparison
service grants you access to our lotteries which in turn gives you chances to win free video games.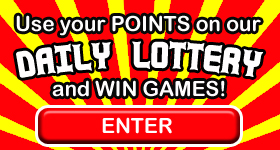 From now on:
Comments get 1000 points (limited to 3 per day, 400 points more than before)
Shares and social actions: like, tweets and G+ can now get 600 points, (limited to 3 for each action: 3xLikes, 3xTweets, 3xG+; this is 300 points more than before)
Visitors brought by your affiliate links earn 100 points (limited to 30 per day, 80 points more than before)
Registrations brought by your affiliate links earn 1000 points per registrant (limited to 5 per day or 500 points more than before)
This information can be seen on our FAQs under the loyalty program
Agario tournament update from 5 PM to 6 PM
We have decided that the points won at the Agario event will be updated
every night from 5 pm to 6 pm
. From Now On:
The first in rank will receive the sum of 35,000 points
5 winners will be selected at random and will each win 10,000 points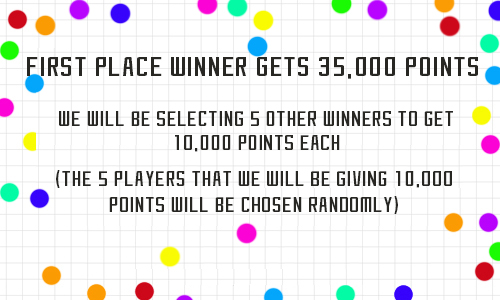 This has been decided upon to reward the participants individual commitment and also to improve the progress to each participant.
This is information is available on our FAQs under Agario
Significant Changes in Personal Space
Soon a dedicated space will be available to our users and we plan to develop this over time.
Right now you already have the capacity to create, share and vote for everyone's wishlists. Now we would want to expand your opportunities on our sites.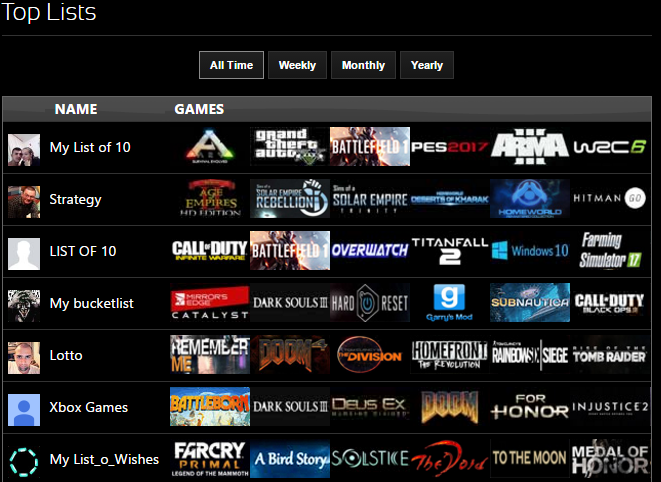 An example of this is the recovery of your game keys that you have won by joining in our lotteries. You will no longer need to wait for the key in the email since it will be sent directly to your dedicated space for easy recovery.
An the future, we plan to expand available options for your spaces by integrating other services and options.
We make an effort to grow as well as cater to the needs that you might encounter in our sites.
This is why your messages and comments are important to us, so do not hesitate to let us know if you have suggestions to improve or change anything on our sites.
We wish to thank you for reporting any errors that you see on our sites by giving you credit to your points accounts so that you can participate in our daily lotteries.
Any constructive ideas that will let us improve Allkeyshop LTD price comparison service will be acknowledged and if we are able to implement it, we would.
Thank you for your loyalty 🙂
Good Game 🙂
Grimtag